StageOne Width & Depth Plugin
Enhance the soundstage of your stereo mix, and even bring your mono recordings to life
Add to cart
Stageone Features
Need to open up a stereo mix, individual drums, piano or guitars and making them wider without sounding phasey and keeping mono-compatibility? Or add depth to dry recordings without changing the tone or timbre? Or turn a mono instrument recording into stereo, much bigger than ever before. It's possible NOW!


Width
Width 'stretches' the stereo field, off-center content will move towards and beyond the speakers. Phantom center is left untouched, everything around it gets stretched or remapped to a wider stereo field.


Depth
Depth adds directionally optimised reflections to create an enhanced sense of depth in the sound field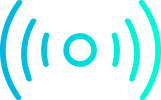 Mono Spread
Mono spread utilises a unique filter design to convert a mono signal into a pseudo-stereo signal


Simple yet beautiful design
Beautiful Retina interface with unique design, focused on the optimal workflow


Multiple DAW & OS Compatibillity
Available on Mac OSX (10.9 +), Windows 8, 10 (64-bit only) in AAX-Native, VST, VST3 and AU
Download our free fully functional 30 day trial
How it works
Introduction video
Emiliano shot a small video explaining all the features in StageOne, we hope you like them!
Background vocals width & depth
Maria Elisa Ayerbe shows how she uses StageOne to create width and depth with background vocals.
3 unique algorithms
1. Width
When you have a stereo recording with too dense off-center panned sounds and you just want to spread it out to the side; a newly developed Width control algorithm allows you to remap the stereo field towards and beyond the speakers, while keeping mono compatibility!
2. Depth
We developed directionally optimised reflection patterns that blend naturally with any type of signal. You can simply move up the Depth slider when you want to add a deeper perspective to your mix. It works well with any source that sounds flat and sticks to the speakers. You have to hear it to believe it.
3. Mono Spread
The magic behind mono spread is a unique filter design that turns a mono source into pseudo-stereo, so you can take a mono guitar, or even vocal and make them bigger, while keeping perfect mono compatibility.
Endorsements
"The Width is MIND BLOWING and I've never heard anything do what it's doing. Absolutely gorgeous and can not live without it now."
Grammy winning producer and mixer
Adele, Dua Lipa, Pink, Katy Perry, OneRepublic, Keith Urban
"Very very cool! That depth controller and the high-pass are very clever. I think you've made another good sounding device that can serve engineers really well."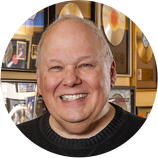 Grammy winning mastering engineer
Led Zeppelin, Queen, Jimi Hendrix, Paul McCartney, Nirvana, Daft Punk
"Wow, this plugin does exactly what you claimed. In the most musical of ways. It's clear, not phasey or thinned out. It's subtle at times but can get really deep. I loved it on synth pads, horn and string sections, even lead vocals."
Grammy winning producer & engineer
Frank Zappa, White Stripes, U2, Alanis Morissette, Beck, The Strokes, Morrissey, Christina Perri, Jason Mraz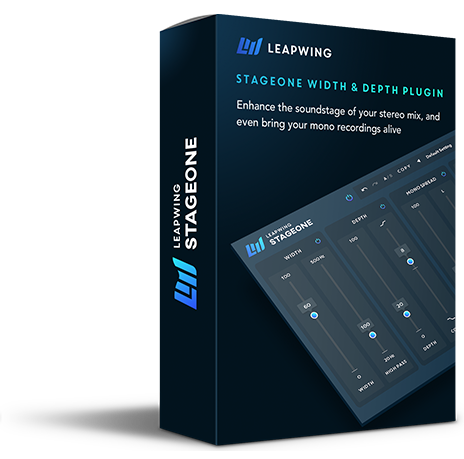 StageOne Width & Depth Plugin
Enhance the soundstage of your stereo mix, and even bring your mono recordings alive