We did it! Last week we planted hundreds and hundreds of trees as part of Project Tree in Belgium, with the help and support of our beloved family members.
It was in July 2019 that we started this project with one big goal in mind; we want to reduce our CO2 footprint, caused by travelling, computing power and cloud server hosting. Since we announced Project Tree last summer, the reactions have been overwhelming, receiving heart-warming and positive messages from all over the world. It's part of our values that we want to build community and contribute to a better world. Not only in music, but also to our beautiful planet we call home.
Planting the trees
On the 14th we faced cold and rain in the lovely landscape of Belgian Limburg, planting hundreds and hundreds of trees and bushes, right next to the Leapwing Audio Headquarters. On a cold and rainy morning, Robin and Jeroen and their family members started at 9 am, powered by their mission and with the help of sandwiches, warm soup, Belgian waffles, coffee and water. They began by digging the holes for the trees in a layout of 'clumps' to avoid straight lines plantation, making it like a natural forest. The team planted Oak and Beech trees and Wild Cherries.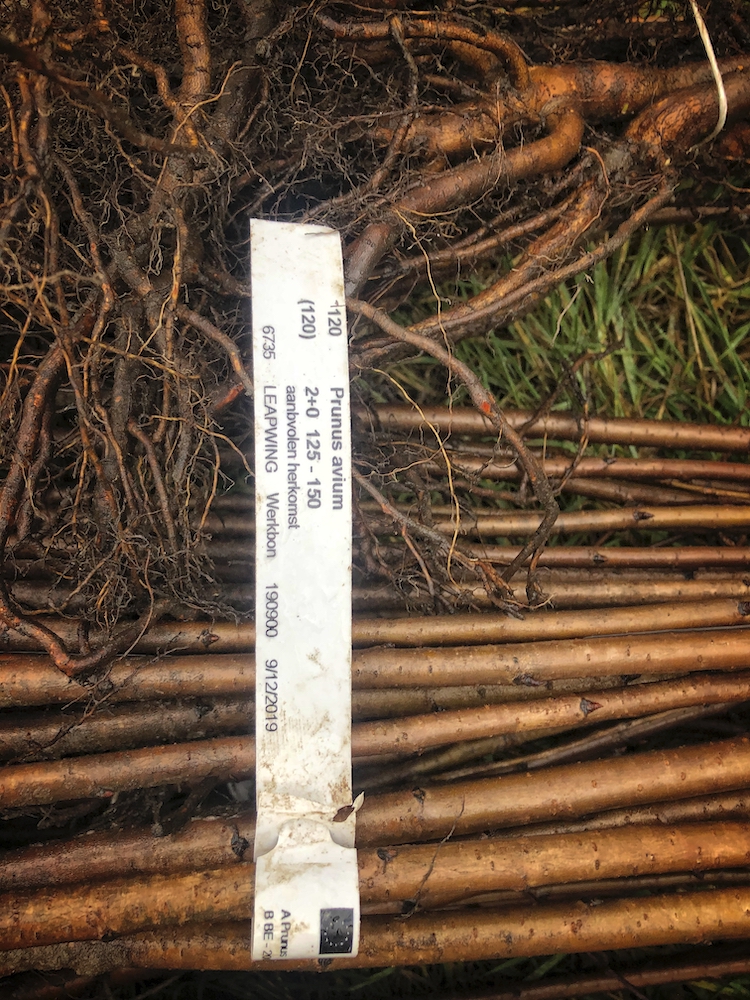 An efficient collaboration turned into a pilot
Project Tree is a collaboration between Leapwing Audio and the Limburgs Landschap organization, a non-profit organization that aims to secure valuable landscapes and nature areas in Limburg (Belgium). From our Think Global Act Local, we searched for the right fit, and with Limburgs Landschap this was the case. We aimed to find a partner who would assist us with doing it fast, cost-efficient (meaning the money we wanted to donate goes directly to buying and planting trees), with minimum overhead costs.
As a result, Limburgs Landschap allocated the piece of land, we purchased all the trees, and we volunteered ourselves to plant the actual trees.
Project Tree became a pilot for Limburgs Landschap: a private initiative where companies can donate trees plus volunteer on planting, trying to inspire companies to donate similarly.
Looking forward
We loved this so much. We look forward to the next tree planting and are committed to continuing this initiative in 2020. We also want to thank our community for purchasing our plugins and all your support; You made this happen! Check our social media channels for more pictures and videos.
More info about Project Tree: https://www.leapwingaudio.com/blog/project-tree-doing-the-right-thing/
Back